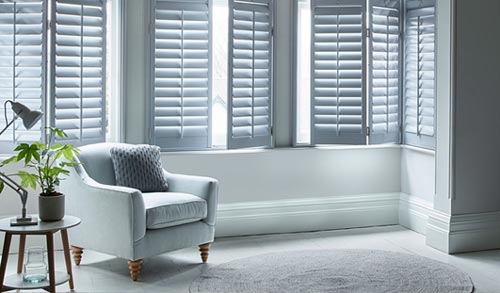 The Benefits of Window Shutters
A functional, beautiful addition to your home.
When considering installing window shutters, the obvious benefits of window shutters are kerb appeal, beauty, elegance and convenience, but there are so many more benefits to be had, which is why window shutters have increased in popularity so much over the past few years.

Window shutters are available in range of paint colours and a wide range of materials and louvre sizes, but the biggest benefit is the fitting options, as you can have 4 hinge panels together to provide a shutter solution ideal for large windows and expanses with the hardwood panels keeping the weight of shutters down to help prevent bowing and warping.
A Beautiful & Functional Addition To Any Home
Better Control Of Lighting / Ambience / Temperature
Improved Energy Efficiency / Thermal Insulation
Increased Privacy & Convenience
Low Maintenance For An Easy Life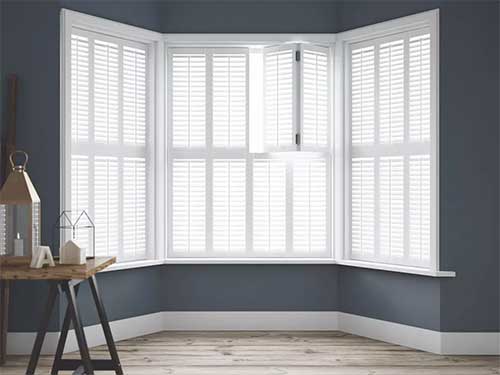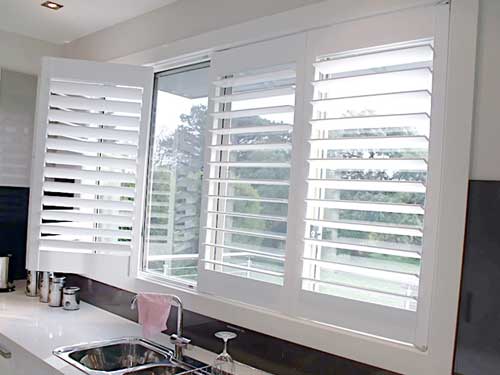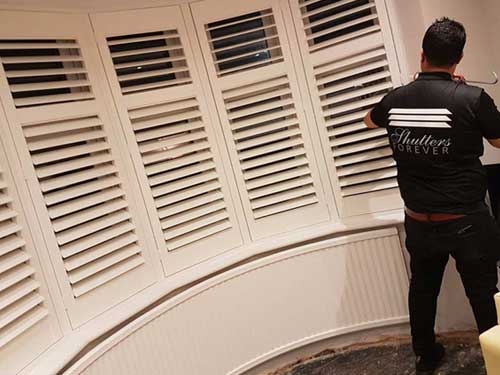 Window Shutter Features, Benefits & Options
Master craftsmanship

Every shutter is built using passed down traditional skills combined with cutting-edge developments in timber and joinery.

Hand selected hardwoods

Fine sawn timbers give a fine straight grain with outstanding long-term performance and a uniform appearance including rich wood character in stains, smooth paint finishes.

Mortise and Tenon joints

The strongest type of joint used in any form of joinery.

Recessed magnets

No bulky bolt-on magnets to be seen.

Stainless steel fasteners

A great look and highly resistant to corrosion

Quality Finish

Every shutter is hand sanded and painted or stained five times, giving a high lustre and translucent finish.

Prescription Wood Conditioning

Our specialists measure the humidity of the buildings into which shutters are to be installed, and the timbers to be used are then dried and cured to match each individual building
Choice of Colours

A range of colors from which to select the perfect match for your home.

Choice of Frame Options

A wide choice of frame designs to complement your décor, our patented deco frame adds decorative moulding to plain windows and installation fasteners are hidden.

Designer Hinge Colours

Coordinate with paints, stains and home hardware.

Range of Louvre Sizes

Choose from 50mm, 63mm, 76mm, 89mm

Hidden & Offset Tilt Bar

Provides a clear view and a streamlined appearance.

French Door Cut-outs

Customise French doors and permit different styles of doorknob.

Hand Carved Rails

Decorative carving adds a unique touch to your shutter rails.

Custom Shapes

Some of our shutters can be created in any shape required, to fit arches, circles, pyramid tops, or whatever you desire.
Window Shutters That Are Guaranteed To Last

A high quality product deserves a matching guarantee, all of our window shutter installations are offered with a limited lifetme guarantee. Whatever type of window shutter you opt for, you can have complete peace of mind that we will deliver an outstanding product constructed from high quality materials and you can be certain that it will be crafted to suit your home perfectly, not only anhancing the beauty of your home but also its value.
Window Shutter Styles
Find the perfect style to match your home.
Full Height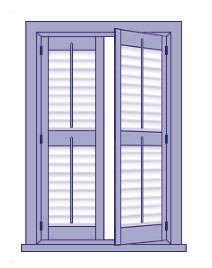 Café Style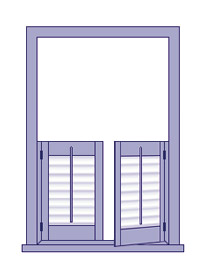 Tiered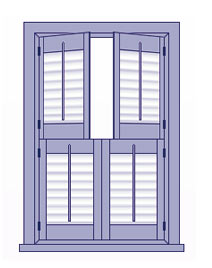 Solid Panel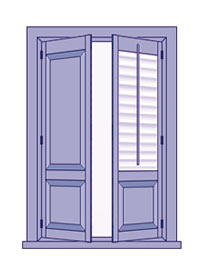 Shaped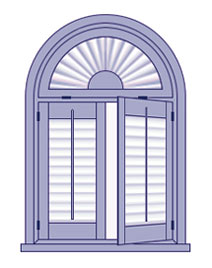 Commercial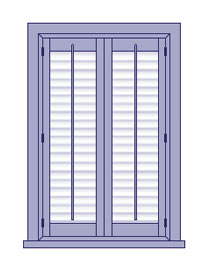 Wooden Plantation Shutters

CUSTOMER INSTALLATION FEEDBACK
Read what customers have to say about our plantation shutters.
"Amazing service, the shutters are well made, couldn't be happier;
A Triston, Stratford
"Great attention to detail, would highly recommend to anyone."
, East London
"The plantation shutters have transformed our home and made it usable year round, Thank you. "
Anon, Stoke Newington
If you would you like to leave feedback about our plantation shutters or service, please click here.